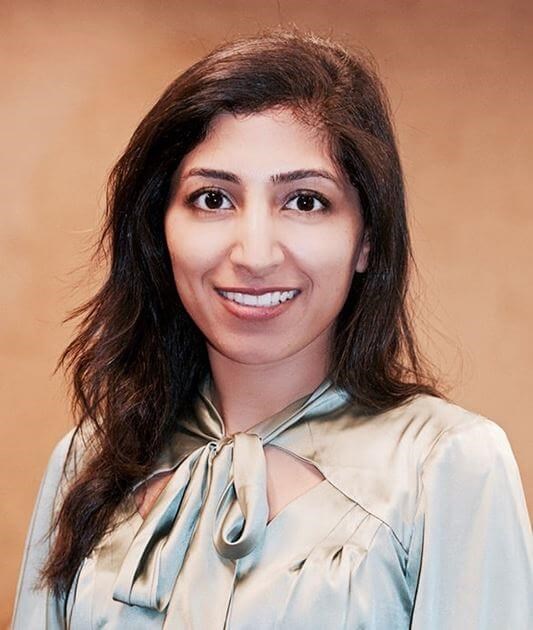 For more than a decade, Dr. Siddra Iqbal has been providing the highest level of quality dental care.
Dr. Iqbal went to the University of Michigan in 2004 and earned her Bachelor of Business Administration degree with the intention to create a well-rounded approach to her practice and patient management. She then earned her Doctor of Dental Surgery degree at the University of Michigan in 2008.
A passion for dentistry as a career stems from her childhood dentist who would educate a young Dr. Iqbal on the different treatments she would perform. Dr. Iqbal eventually shadowed her childhood dentist, becoming further enamored by her ability to make patients comfortable and her compassion for them.
Dr. Iqbal takes continuing education courses in Invisalign, implant dentistry and advanced general and cosmetic dentistry. She is a member of the American Dental Association and Chicago Dental Association.
In her free time, Dr. Iqbal enjoys sketching, reading and volunteering.