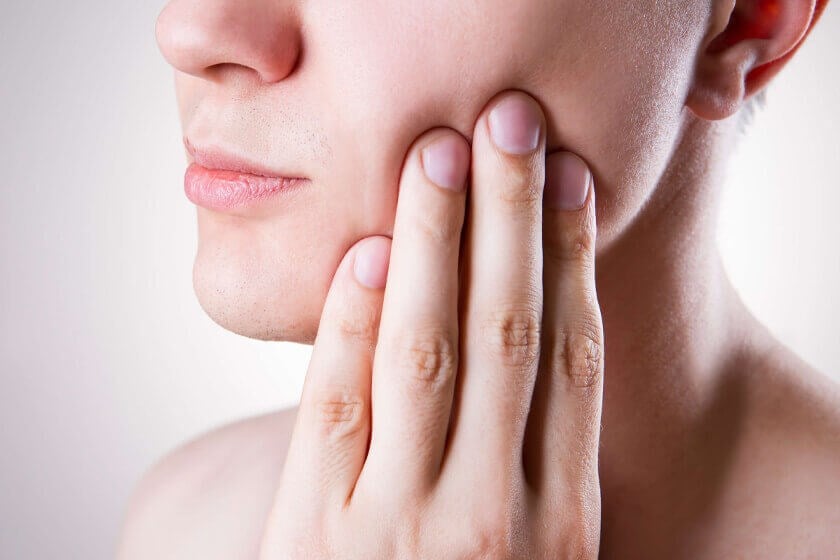 A reported 175 – 180 million adults in the U.S. have encountered issues relating to missing one or a few teeth. When most men and women consider tooth loss, the aesthetic appeal of the smile is typically their prime focus. However, what you may not be aware of is that losing teeth, whether one or several, will often impact more than the look of your smile. Teeth have a more critical part in your dental health and general wellness than merely creating the appearance of an attractive, vibrant smile.

Immediately replacing lost teeth with a beneficial treatment offers the most viable outcomes for the smile. At DentalWorks - Chicago Loop, our highly trained staff of dental practitioners is pleased to perform an array of tooth restoration solutions to help individuals in Chicago, IL address tooth loss and enjoy better dental health.

COMMON REASONS FOR TOOTH LOSS
Improperly functioning teeth may need to be removed in order to help your oral health and decrease the potential for concerns in the long run. Several of the most typical causes of missing teeth include progressive periodontitis, severe jawbone loss, extensive tooth decay, abscesses, or trauma. Various other situations that could require someone to receive an extraction are chipped teeth, fractured roots, or serious damage.

THE UNFAVORABLE EFFECTS OF MISSING ONE OR SEVERAL TEETH
If a tooth or many teeth are missing, it affects a vast range of factors pertaining to your mouth, dental wellness, and overall day-to-day functions. Several individuals experience notable problems when missing a tooth, like:

General Dental Function
Losing even just one tooth might impact your capability to bite into food and communicate with ease. A lost tooth can get in the way of your ability to bite into specific foods and lead you to have a lisp.

A Person's Visual Appeal
Apart from creating a space in the smile, missing a single tooth or multiple teeth could lead to your facial features sinking near the mouth and jawline. Your teeth help to maintain a more attractive shape to the face and jawline.

Tooth Location
Even though some patients might not know this, the teeth actually depend on each other to keep their proper position within the mouth. When a tooth is lost, the close-by teeth can migrate into this gap.

Jawbone Decline
The jawbone needs active stimulation from the tooth roots to stay in its best shape. When teeth are gone, the jawbone no longer has this stimulus, causing it to become diminished. Bone deterioration has its own set of issues and may make it harder to restore lost teeth using dental implants.

The Influence On A Person's Life
Having lost teeth can impact numerous areas of your life. From problems with proper oral function to diminished self-confidence, missing teeth tend to have a significant impact on your entire way of living, smile, and oral wellness.

TOOTH RESTORATION PROCEDURES TO IMPROVE YOUR DENTAL HEALTH
Our highly qualified Chicago, IL dental professionals provide custom-made dentures, implants, and dental bridges to help you overcome missing one or several teeth. We utilize high-quality ceramic and metal to craft tooth replacements to return your dental structures and the aesthetic quality of your smile. Every one of these three tooth replacement methods could be individualized to meet your specific preferences.

Traditional Dentures
Removable dentures are partial or full-arch appliances that restore missing teeth along the upper or lower arches. Partial appliances attach to the remaining teeth for support, while full dentures fit snugly onto the gum tissue through natural jaw contours or a small quantity of denture adhesive.
Advanced Dental Implants
Implants are composed of a metal post that acts as a man-made tooth root and a dental crown, bridge, or denture that's securely joined to the post. When joined together, these components closely duplicate the build, function, and look of natural teeth. Dental implants are held securely by the bone to provide lasting stability for tooth replacement.

Implant-Supported Or Removable Custom-Crafted Dental Bridges
A bridge fills in for one or multiple teeth absent from a localized area within the mouth. Dental bridges take the form of a row of dental crowns that are adjoined to act as one appliance and replace a single tooth or multiple teeth. These appliances might be supported by implants or attached to surrounding teeth, based on your needs.

KEEP MISSING TEETH FROM DAMAGING YOUR DENTAL WELLNESS AND SMILE
Due to state-of-the-art technology, restoring missing teeth with accessible dentures, dental implants, and fixed or removable bridges can help you gain good oral health and a confident smile. Before tooth loss threatens to hurt your day-to-day life, we encourage you to reach out to our experienced staff of dental professionals in Chicago, IL to schedule a visit.