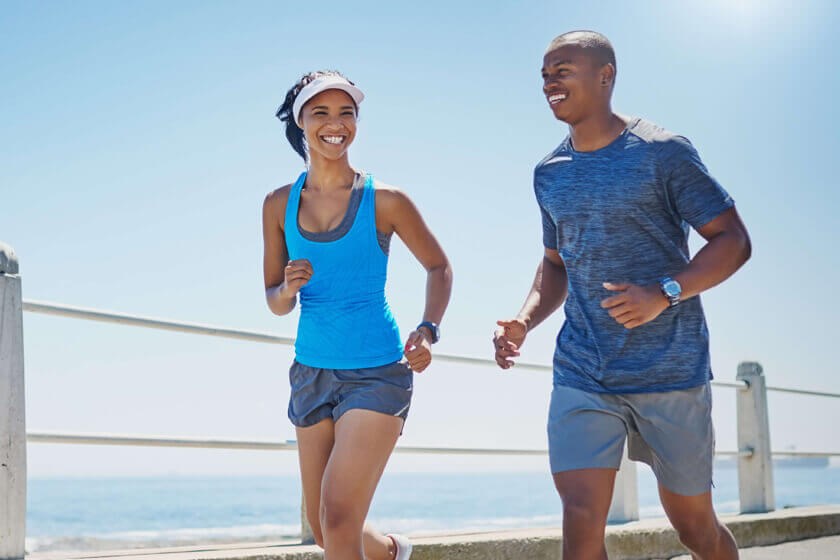 Numerous adults and even children grasp the significance of having a clean and gorgeous smile. To some people, a smile is a part of a joyful attitude. Meanwhile, others might consider it a tool to show happiness when they're surrounded by their family and friends. When you have a smile that is clean and aesthetically appealing, attaining an improved quality of life could be much easier. Dental health can influence numerous areas of general wellness, ranging from comfortable biting and eating functions to your general physical health, as well as the emotionally driven components of self-assurance. For this reason, our passionate team at DentalWorks - Chicago Loop strives to help all of our patients get a bright, gorgeous smile that supports an enhanced lifestyle. If you have concerns relating to how your oral and general physical health can be related, we invite you to view this post and find out some of the ways in which enjoying a high-quality life generally starts with your smile.

ORAL WELLNESS MAY AFFECT ANYONE'S OVERALL HEALTH
A number of Chicago, IL patients are astonished to discover that specific dental illnesses, along with the overall health of their smile, could have a significant impact on the general physical health of their whole body. Dental problems like missing or chipped teeth and a misaligned bite could hamper a person's ability to chew hard or sticky foods, talk with ease, or smile proudly. An increasing number of studies are also outlining a potential connection between gum disease and a range of other health conditions, including heart disease, diabetes mellitus, memory lapses, stroke, and different variations of cancer. Maintaining a smile that's healthy might help you enjoy an enhanced lifestyle and minimize your risks of developing a number of general wellness issues.

UNCOVERING THE EMOTIONAL IMPACT OF A HEALTHY SMILE
More than manifesting in physical impacts throughout the whole body, the health of your smile could also have a huge impact on your self-assurance and mental health as a whole. A smile that looks visually pleasing and feels healthy encourages positive emotions and offers people the self-assurance to laugh and speak to others without anxiety. In many cases, smiling can make your face appear more beautiful and allow any person to feel happier and fresher. Multiple contemporary studies cite the clear mental benefits of smiling; As a matter of fact, it's been shown that the act of smiling may encourage happiness and total physical wellness. If you have a clean, luminous smile that you're proud of, you may be likely to smile more often, further supporting your general wellness.

HAVING REGULAR DENTAL TREATMENT CAN BE CRITICAL TO ACHIEVING LONG-TERM ORAL HEALTH
To ensure that your smile stays aesthetically pleasing and feeling clean, it's vital to get professional dental cleanings and assessments from a highly trained Chicago, IL dental team. While performing general treatments throughout these visits, we will evaluate any symptoms of dental conditions that could require treatment to keep a fresh and glowing smile. The buildup and tartar that gather on the teeth have dangerous bacteria, which might cause damage and gum inflammation. If you get your teeth carefully cleared of plaque regularly, you may reduce your chances of requiring costly dental procedures and developing problems that result from periodontal disease. Dental problems may also be diagnosed and addressed right away, creating a more beneficial approach to restoring your oral health. Seeking out routine dental care is a critical part of ensuring that your smile is in good shape every year.

PROVIDE A GOOD FOUNDATION TO ENCOURAGE YOUR SMILE TO PROSPER
Even if your enamel is bright and your gumline flawlessly frames your teeth, the wellness of your smile goes past its physical appeal. Indeed, it's not sufficient to simply make sure that the appearance of the smile is in excellent shape. Instead, the inner structures of the mouth must also be taken care of to allow for long-lasting dental wellness. Some oral illnesses occur in areas in the mouth that are to observe. Patients can give their smiles a safe foundation by regularly managing any oral issues, including periodontal disease, which impacts the jawbone and tissues that secure the teeth in position. Since gum disease can be connected to other physical health problems, managing this condition as early as possible might promote improved oral and overall wellness.

PARTNER WITH A DENTAL TEAM THAT FULFILLS YOUR INDIVIDUAL GOALS
The most reliable method to guarantee that your smile is in tip-top shape is to trust a dental team that can take care of your personal dental health requirements. Our qualified dental professionals in Chicago, IL are happy to provide a varied range of general dental options to enable you to get the smile that you've always desired and keep it in good condition for many years. If you need routine oral treatment for health maintenance or require more invasive therapies to enhance your oral wellness, it's essential to seek a dentist who will provide personalized treatment to help your future dental and total health.

DentalWorks - Chicago Loop is dedicated to boosting the oral health and overall lives of the numerous people we are proud to treat. We urge you to reach out to our dental team to learn more about the ways we could help you attain the glowing, healthy smile you're entitled to. Patients who have specific cosmetic needs for their teeth or pressing dental health concerns should get in touch with our team to learn about your possibilities for care. In regard to your general physical wellness, it's not too late to start on the journey that promotes a fresh smile as well as a healthy lifestyle.